History Major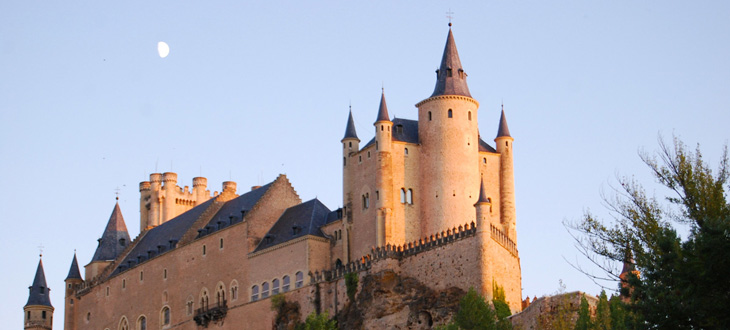 Historians study the past in its variety and complexity. With such an analysis, students of history gain multiple perspectives on the present and an aptitude to plan intelligently for the future. Although the lessons to be learned from the past are rarely simple, solutions to present-day problems rest on comprehension of historical forces and events.
History deepens our understanding of other peoples and cultures. All courses offered in the History Department seek to examine the issues of race, gender, class, and cultural diversity. A degree in history is excellent preparation for students interested in a teaching career, the legal profession, or advanced work in the discipline. Students wishing to become business executives, administrators, and public servants profit immensely by gaining the methodological skills of the historian. Historians learn to gather, synthesize, analyze, and interpret evidence; they become skilled in presenting their conclusions to a general audience in a lucid and logical manner.
The study of history and its method prepares students for a wide range of careers while also sensitizing them to the complexity and diversity of the past and present. History is an excellent foundation for a broadly based education in the liberal arts.
Curriculum
History Curriculum and Degree Requirements (2017-19 Catalog)
Program Learning Objectives
Understand and analyze the sources used by historians.
Understand how to synthesize historical information.
Understand how to design, research, and produce an original research paper.
Understand multiple perspectives.
Understand chronological and spatial thinking.
Understand historiography / historical interpretations.
Understand content knowledge.
Understand historical change, understand themselves and their lives in historical context, and develop a sense of the past that can sustain them

today

.
These learning objectives are inspired by the 2007 American Historical Association report, "Liberal Learning and the History Major."
Progress to Degree
Cal Poly's and the History Department's goal is to offer you as smooth a course to your degree as possible. History Department Curriculum Flowchart is designed to help you choose your History courses over the four years of the program.
Advising
Faculty advisors are available to assist you with any history curriculum questions you may have. To inquire as to who your faculty advisor is, visit the History Department office in Building 47, room 27 or call 756-2543. The College of Liberal Arts Advising Center also offers assistance to history majors with department, college, and university requirements and policies. 
Who should you call?
The CLA Advising Center may help you with:
Course selections
a plan for a balanced and realistic schedule
understanding graduation requirements, including major and GE
understanding your student record
answering transfer and evaluation questions
confidential situations
plans to improve your academic performance
 
Your Faculty Advisor may help you with:
academic and course-related questions
senior projects
internship opportunities
grad program information
teaching credential information
Internal Transfer Students
The History Department admits undergraduate transfers according to the following procedure, as per the 2009-2011 Cal Poly Catalog, pp. 49-50 (updated 19 July 2010):
The student must be able to finish the requirements for the history major without exceeding 204 total units or a length of time enrolled at Cal Poly of four years plus one academic quarter.
The student must meet with the department chair in order to discuss a change of major and to set up an Individualized Change of Major Agreement (ICMA). This ICMA will serve as a contract, and will be valid over the following two academic quarters. Students must meet the following requirements by the end of this period in order to be accepted into the History major:

Completing at least three History courses (12 units) at Cal Poly, with a History GPA of 3.2 or higher.  (For junior or senior transfers, at least one History course must be upper-division.)
Achieve a Cal Poly GPA of 2.8 or higher for the two-quarter duration of the ICMA (enrolled full-time), or have a Cal Poly GE GPA of 2.8 or higher.
Meet personally with the department chair to discuss completion of the ICMA.

The above policy also applies to students wishing to add the History major as a second major.
Students who enter into an Individualized Change of Major Agreement (ICMA) with the department and are not accepted into the History major within two quarters will not be eligible to reapply to the major. In this event, students are advised to consider pursuing a History minor.
Internships
The History Department Internship Program (HIST 467) offers students the opportunity to "learn by doing" and explore the many ways that graduates can put their degree to work.
Career Options
The study of history and its method prepares students for a wide range of career options while also sensitizing them to the complexity and diversity of the past and the present. History is an excellent foundation for a broadly based education in the liberal arts.
International Education
The History Department is a strong supporter of international education and study abroad programs. Please visit the Cal Poly International Center website for information regarding studying abroad.
Related Content